STEP UP 2019: Virtual Toolkit
The resources below are offered in conjunction with LSC's third annual event in the STEP UP series:
STEP UP: Moving Racial Equity Forward
Presented Friday, April 26, 2019, at the Lynnwood Convention Center in Lynnwood, Washington.
Links are sourced from event speakers, from Sno-Isle Library professionals and our diverse community.
Additional resources are added as received.
Courage for Racial Justice, Courage for Collective Liberation
Chris Crass is one of the leading voices in the country calling for and supporting white people to work for racial justice. He's a social justice educator who writes and speaks widely on courage for racial justice, feminism for men, lessons from past movements, and creating healthy culture and leadership for progressive activism. He works with community groups, schools and faith communities to develop leadership and momentum for social justice action.
He was a founder of the anti-racist movement building center, the Catalyst Project, and helped launch the national white anti-racist network, SURJ (Showing Up For Racial Justice). Rooted in his Unitarian Universalist faith, he works with congregations, seminaries, and religious activists to build the Spiritual Left. He is also the author of Towards Collective Liberation: anti-racist organizing, feminist praxis, and movement building strategy and Towards the "Other America": Anti-Racist Resources for White People Taking Action for Black Lives Matter. You can learn more about his work at www.chriscrass.org.
The Conviction Behind Race Work: Facing and Acting Against Divisionary Discourses of Racial Violence
A highly sought out speaker and workshop leader at colleges and conferences nationwide, Dr. Michael Benitez, Ph.D., is a nationally-acclaimed scholar practitioner and educator with extensive experience with diversity, equity and inclusion in higher education. He is known for his down-to-earth, insightful commentary and critical perspectives on social and cultural issues ranging social justice education, leadership and identity development, intersectionality, race and ethnic relations, anti-racism, knowledge production, nd critical pedagogy and practice in higher education. Dr. Benitez has authored book chapters and articles on student identity, hip hop culture, cultural centers, cultural and ethnic studies, institutional research and campus climates.
Part of his success lies in his ability to speak heart-to-heart while bridging theory and scholarly inquiry with everyday life and peoples' lived realities, his use of accessible language that multiple audiences can relate to, and his deep knowledge and practice of innovate equity and inclusion based strategies an approaches to address some of higher education's more pressing campus climate issues of today, providing multi-context and issue frameworks for empowerment and transformation.
Fleur Larsen - HR and Equity: implementing inclusion with people and policies
Recruiting & Retention Training (PDF)
Human Resource work has the potential to be a powerful arena for an organization to live its' values. When this is in alignment with equity, transformation is possible. Everyone benefits when diversity and inclusion are at the center of HR. This workshop will review areas within HR to increase equity, live your organization's values and better serve your community. To support that, we use our HR and Equity Toolkit which identifies steps throughout the entire HR lifecycle: job posting, hiring, on-boarding, performance evaluation, and retention.
Fleur Larsen started facilitating 20 years ago on challenge course programs with youth and adults. Her style is based on sharp analysis, flexible thinking, joy, and purposeful results. Her work is relationship-based with connection, collaboration, and community as integral elements to reach goals. Currently, she works with several corporate and nonprofit groups facilitating retreats, trainings and workshops in addition to one on one coaching. Her work as a Seattle-based facilitator is focused on equity, social justice, diversity and inclusion, team building, emotional intelligence, experiential education and community development.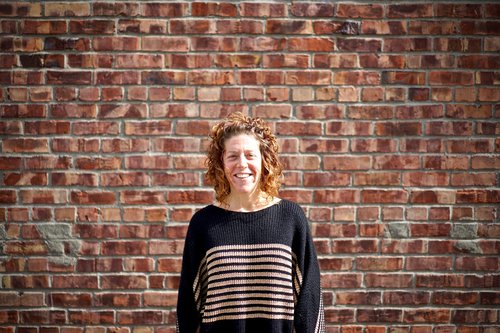 Tami Farber on Live in Everett
Check out Live in Everett's podcasts featuring Tami Farber, LSC's Senior Director of Equity, Training & Development. She discusses conversations on race and systemic racism, equity and the importance of community awareness and involvement in making change.
Listen to Part 1 (25:45 into the podcast)
Listen to Part 2 (5:15 into the podcast)
Sno-Isle Resource Guide
This page, which includes recommended reading and online resources, was created by Sno-Isle Libraries Info Services.