From the very beginning, LSC has been the "sandbox" where community leadership can be explored. Over time, though, the program has evolved. Each year brings new experiences and insights that can't be predicted. It's an organic process, with the class members themselves creating the experience.
Both classes are now underway, and the program year promises new challenges, connections and opportunities for these professionals from the private, public, and non-profit sector. The nature of the Leadership Snohomish County structure lends itself to fully mobilizing the talents of generous board members, education committee members, graduates and community partners.
Kevin McKay, Vice President for Finance & Operations at Edmonds Community College, graduated from the Signature program in 2012. He has since served on the education committee and is now a board member. He knows LSC to be a dynamic organization that is willing to adapt, and after attending the Signature retreat on September 17th and 18th, he's excited about new elements this year, including changes to the impact project development process and the addition of a new education day.
This additional capstone education day, The Future of Snohomish County, is designed to wrap up the year, solidify each class member's definition of community stewardship, and inspire a vision for the Snohomish County of tomorrow and our roles in that future. I mean, how exciting is that?
Having had the privilege of participating in this year's retreat, I can also tell you that this class, a wide representation of our community, from different backgrounds, professions, and community engagement experience, came together in a powerful way over those two days. The level of enthusiasm in the room was infectious.
George Kosovich, Assistant Superintendent at Verdant Health Commission, facilitates the Young Professionals class, which just got underway on Friday, October 9th. He starts the whole process by asking class members to identify and share their values with the class. Throughout the program, the hope is that those same values will guide class members through their professional and community work. George reflected on the start of another year, his 4th with LSC:
This is always an exciting time for me. Every year, class members enter the program not knowing quite what to expect. Yes, they know the scheduled class days and the basic program structure, but there's always some uncertainty about the experience. What will they learn about leadership? What will their class members be like? How will they be challenged? I ask

the entering class members to keep an open mind and look for opportunities to stretch themselves. Every year, class members have some transformative experiences. Sometimes, it's a non-profit tour that sparks a passion for a cause, or a community project enables someone to "click" with an agency. Other times, the learning is better understanding how they can be leaders in their workplaces.

Along with the rest of the LSC Young Professional Committee, I feel privileged to get to tag along for the ride.
Amy Kirk, Fitness Coordinator for the City of Lynnwood, graduated from the Young Professionals class last year. Her experience in the program informed this advice to the current class.
Don't be shy.

Don't be afraid to use your own gifts and talents to offer creative idea and solutions. While this is a leadership challenge, it is a great time to sharpen your strengths, while realizing weaknesses. Use your strengths to make an impact, and discover weaknesses as a chance to grow.
"If you are well rounded in everything, you are sharp at nothing..." -Marcus Buckingham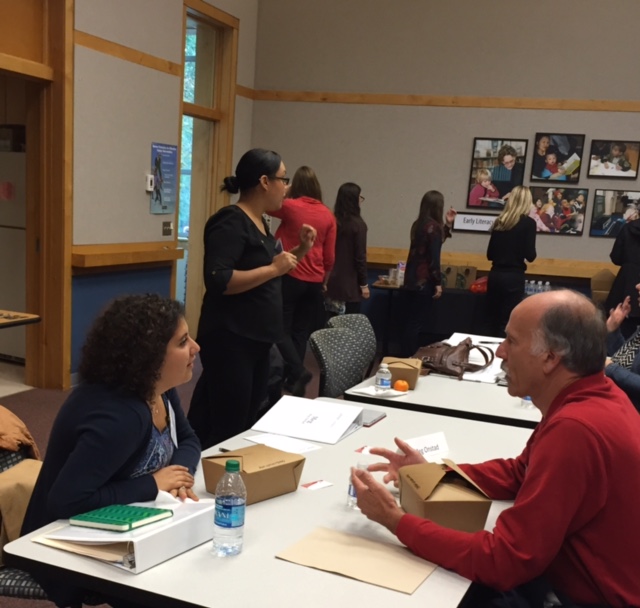 Diane Bradford, Executive Staff Assistant, Communications for Everett Public Schools, graduated from the Signature program in 2013, has served on the Education committee, and most recently, presented at the Signature kick-off retreat. She incorporates her LSC experience and perspective into the work she does at work and in the community.
I'm proud to be a part of Leadership Snohomish County and when I meet others in the community, I talk about the program and my experiences often. LSC has shaped how I see myself and how others in the community see me. Before LSC, I didn't consider myself to be 'board material.' I am now the president of a board for a local nonprofit … all because of my connections through LSC.